Heydar Aliyev Int'l Airport serves over 2 million passengers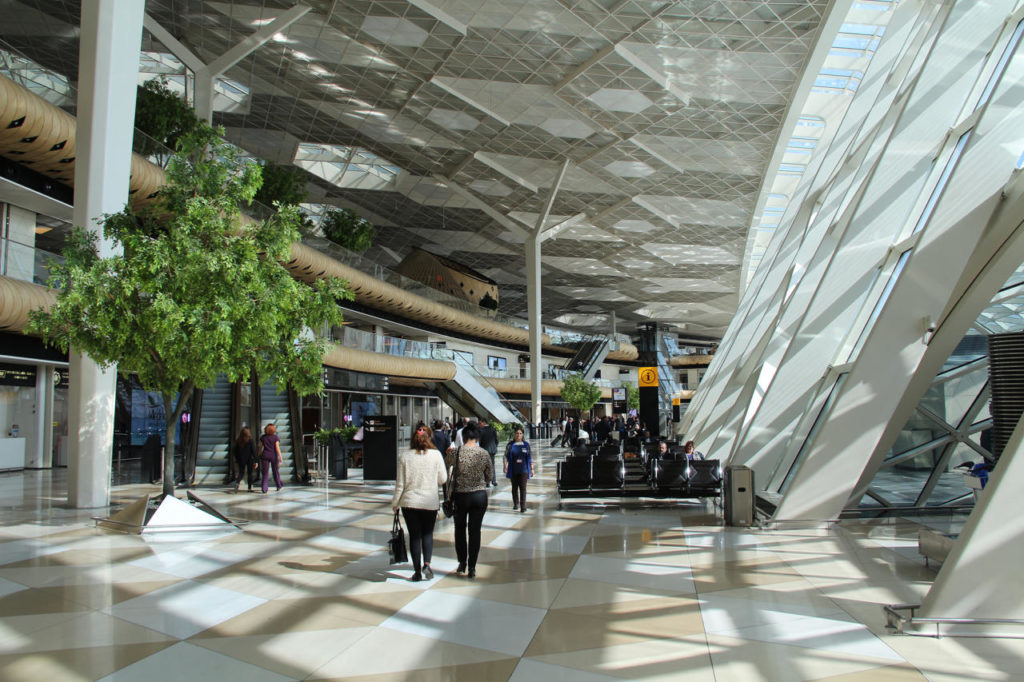 The Baku-based Heydar Aliyev International Airport served about 2.2 million passengers in January-August 2017, which is 30 percent more than the previous years.
During this period Azerbaijan Airlines (AZAL) carried 1.25 million passengers, 329,000 of which were carried on domestic flights.
Some 85 percent of passengers were carried by international flights. 49.6 percent of the total international traffic of the airport accounted for Azerbaijan Airlines, 50.4 percent – foreign air carriers.
Currently, the Airport serves 29 airlines on 53 destinations. Seven airlines – IrAero, Jazeera Airways, ZagrosJet, Pegas Fly, Kish Air, Nordwind Airlines and Wataniya Airlines launched flights starting from the summer of this year.
Starting from September 2017, Azerbaijan's first low-cost airline Buta Airways will launch its flights.
The new airport terminal of Heydar Aliyev Airport (Terminal 1) was put into operation in April 2014. Its total area is 65,000 square meters.
Heydar Aliyev International Airport was awarded the category of "4 stars" by the Skytrax, which is influential British consulting company specializing in the study of the quality of services provided by various airlines and airports worldwide.
In March this year Baku Heydar Aliyev Airport was named the best airport among airports of Russia and CIS countries for the level of the provided services, being awarded the prestigious Skytrax World Airport Awards.
Source: azernews.az